The Joss Group owns and publishes the Seybold Report, a well-known and well-respected newsletter about the technologies used in the graphic arts (as well as the printing and publishing) industries. The Joss Group acquired this newsletter in May 2010, but the roots of the publication go back to the 1950s.
The Joss Group also owns and publishes other paid newsletters; please click on the Newsletters tab to learn more about our publications.
---
The Joss Group welcomes news releases about companies around the world involved in creating, using, or selling graphic arts-related products or services including publishing and printing.
We also welcome information about promotions, new hires, and other corporate news such as acquisitions and mergers. And, we welcome news about books related to the topics we cover in our newsletters.
We like to hear about news not ready for publication yet, and we are very good at keeping secrets until it is time to let everyone in on the news!
While we cannot guarantee the publication of a news brief for each press release, we receive, we promise to read each one in our ongoing efforts to keep our readers up-to-date. To submit a press release or other news, please use the contact information below. Please contact us for a mailing address to mail press kits or other materials.
---
The Seybold Report Journal is a Scam!
It has come to our attention there is a Web site pretending to be the Seybold Report! The criminals behind it have stolen our ISSN and are charging money to publish submissions to the fake online journal. Please do not be fooled. They are even using an old Seybold Report logo! This is not us! We have contacted them via the contact email to demand they stop, but they have not replied, nor do we expect to hear from them. Be warned! Do not give them money! Spread the word!
The Scam Gets Worse! Beware! Spread the Word!
The scammers who stole our ISSN for the Seybold Report have set up a Web site and claim they are a company called Seybold Publications in Media, PA. Seybold Publications was the original publisher of the Seybold Report newsletters, but the company was sold to Ziff Davis in the 1990s and was sold down. It is no longer an operating corporation in Pennsylvania.
The scammers are making up names of people who supposedly work for this shut-down company and have posted the old mailing address for the company. They are a total scam operation. There is only one genuine Seybold Report and that is published by the Joss Group. Spread the word!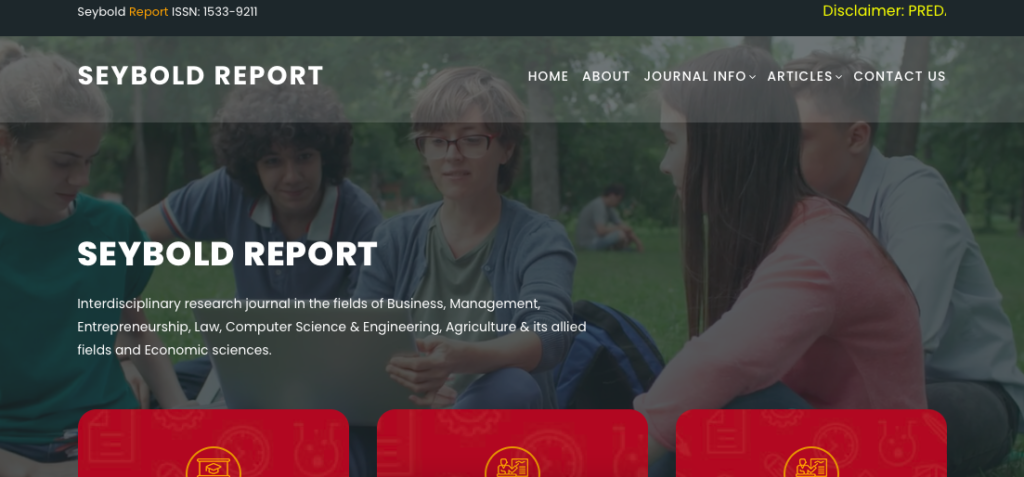 Here is an example of the type of bogus material the scammers are publishing and are trying to get into legitimate indexing systems. If you have been scammed by these people, we would like to hear about it.